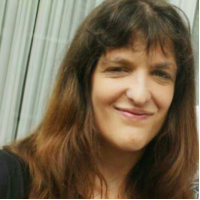 Silvia Berrenrath
Women's Fiction, Humor, Teen & Young Adult, Children's, Advice & How To, Business
Profession

Autor, Writterin, Freelancer
Silvia Berrenrath wurde 1983 in Bonn Bad Godesberg geboren.
Bereits als Kind hat sie gerne Kurzgeschichten geschrieben. Sie hat
eine Ausbildung als Rechtsanwaltfachangestellte absolviert. 2016
begann sie schließlich mit dem Schreiben und veröffentlichte 2017
ihren Debütratgeber für Erwachsene, der unter dem Pseudonym
Ladyfrombonn veröffentlicht wurde.

Ich habe bisher Kurzgeschichten veröffentlicht. Mal gucken, was noch so kommt.
Video
Osterfest im Streichelzoo
It is easier to prevent bad habits than to break them.
Benjamin Franklin